Bookings Essential
Book Online or Call 03 9646 2746
TAKEAWAY RESUMES
Fri 15th, Sat 16th, Thur 21st, Fri 22nd, Sat 23rd
LUNCH
SUN – FRI (no Sat lunch) from 12 noon
DINNER
EVERY NIGHT from 6 pm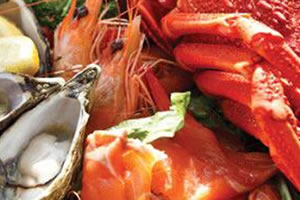 Takeaway & Cup Carnival Platters
To celebrate our re-opening and the spring racing carnival Rubira's will be offering a range of beautiful fresh seafood platters for take away.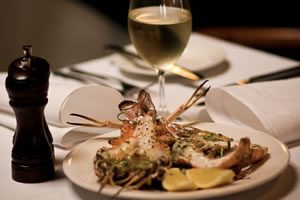 Freshest & Best Seafood Available
Rubira's offers only the freshest seafood available, purchased at the fish markets every day, prepared on premises, and served for your indulgence in a warm and friendly environment.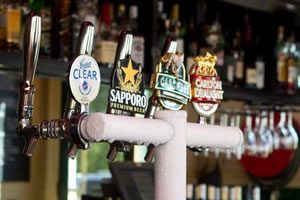 Great Beer & Wine
Rubira's maintain a fine selection of great beers and beautiful wines, handpicked to accompany your meal.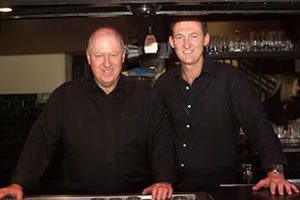 John Rubira & Paul Taberner
Famous fish monger and restaurateur, John Rubira here with owner/manager Paul Taberner, who always ensures the product and service is second to none.
Cup Carnival Platters
Fresh seafood platters available for Take Away only.
Classic – $95
12 x FRESH SHUCKED OYSTERS
with Red Wine Vinaigrette
8 x COOKED TIGER PRAWNS
served with Cocktail Sauce
200 grams SMOKED SALMON
with Lemon Wedges
Premium – $160
12 x FRESH SHUCKED OYSTERS
with Red Wine Vinaigrette
8 x COOKED TIGER PRAWNS
served with Cocktail Sauce
200 grams SMOKED SALMON
with Lemon Wedges
4 x STEAMED HERVEY BAY SCALLOPS
4 x MORETON BAY BUGS
Supreme – $250
12 x FRESH SHUCKED OYSTERS
with Red Wine Vinaigrette
8 x COOKED TIGER PRAWNS
served with Cocktail Sauce
200 grams SMOKED SALMON
with Lemon Wedges
4 x STEAMED HERVEY BAY SCALLOPS
4 x MORETON BAY BUGS
1/2 FRESH CRAYFISH (500g)
Ultimate – $330
12 x FRESH SHUCKED OYSTERS
with Red Wine Vinaigrette
8 x COOKED TIGER PRAWNS
served with Cocktail Sauce
200 grams SMOKED SALMON
with Lemon Wedges
4 x STEAMED HERVEY BAY SCALLOPS
4 x MORETON BAY BUGS
1 X FRESH CRAYFISH (1kg)
cut in half