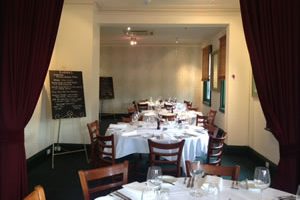 Looking for a venue for your next function? Rubira's has a private function room available to suit your every need. We are able to cater for both sit-down and stand-up functions. With a fully serviced bar and menu's tailored to your dining needs, Rubira's is perfect for any occasion. Keep Rubira's in mind for your next private function and enjoy the fantastic fresh seafood on offer and the superb location at our Port Melbourne Restaurant.
Sit-down capacity – 50 | Stand-up capacity – 80
Seated Function Menu | Premium Function Menu
Seated Function Menu
Entree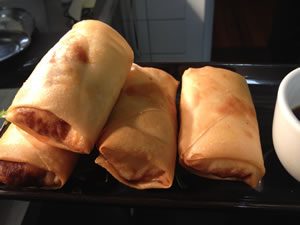 Shared Rubira's Seafood Platters
Oysters natural, oysters Kilpatrick, snapper croquettes, barramundi spring rolls, salt & pepper prawns, snap fried local bay calamari
Mains
Your choice of :-
Market fresh fish – either in Japanese breadcrumb, or panfried
Prime Cape Grim Porterhouse Steak (300 gm)
Fresh herb, garlic & lemon Marinated Spring Chicken
Vegetarian Risotto of the day
Bowls of rustic house cut chips, and iceberg garden salad to share
Dessert
Choose 2 to be served alternately or cheese plates to share :-
Homemade Apple & Pear Crumble
Vanilla Bean Panacotta
Sticky Date Pudding
Intense Chocolate Tart
Shared premium cheese plates with lavosh
Cost: Entree & Main $70 | Entree, Main & Dessert $80
Premium Function Menu
Entree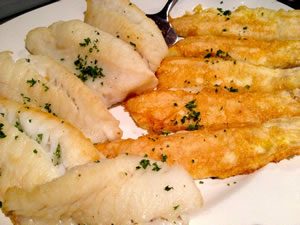 Premium Individual Rubira's Seafood Plate
Moreton Bay Bug, Spencer Gulf King Prawns, Freshly shucked Oysters, Woodbridge Cold Smoked Ocean Trout, Half Shell Flinders Island Scallop with a citrus dressing.
Mains
Your choice of :-
Market fresh fish – either in Japanese breadcrumb, light eggwash or panfried
Prime Cape Grim Porterhouse Steak (400gm)
Double Roasted Crispy Skin Pekin Duck
Crumbed milk fed Veal topped with pancetta & mozzarella
Vegetarian Risotto with roast pumpkin, baby spinach & Persian Fetta
Bowls of rustic house cut chips, and iceberg garden salad to share
Dessert
Choose 2 to be served alternately or premium cheese plates to share :-
Vanilla Bean Panacotta
Homemade Apple & Pear Crumble
Sticky Date Pudding
Intense Chocolate Tart
Shared Premium cheese plates served with lavosh
Cost: Entree & Main $78 | Entree, Main & Dessert $89